« GACÉ in Pays d'Auge « 

His Small Hikes and Walks
A dozen of maintained circuits , adapted for every walker, will make you discover the wealth of Pays d'Auge.
You will be amazed by the beauty of its landscapes, the treasures of its heritage and the authenticity of its nature, its products and his inhabitants.

The Spaces Mountain bikes -FFC of Pays d'Auge                                        
13 original circuits of mountain bikes, registered by the French Federation of Cycling. We invite you to discover 262 kms of way-marked footpaths.
The Country of Argentan Pays d'Auge Ornais on horseback
12 circuits of hikes for riders and 3 circuits for harnesses.

The Museum of the Lady of the Camellias
The Museum is opened from June 19th to September 15th, from Tuesday to Saturday from 2 pm till 5 pm. Visit of groups all year long by appointment.
Price lists : 4€ (3€ for the groups)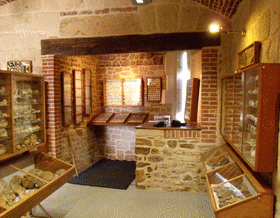 The Museum of Minerals and Fossils
The Museum is opened on Wednesdays and Saturdays from 2 pm till 5 pm from May to September and all year long by appointment to 02-33-35-51-98
And lots of other leisure activities …
· warmed Swimming pool
· horse-riding,
-petanque
· Tennis (three tennis courts and one indoor court)
· fishing in river and pond
· Library
· Visit of farms,
· fitness trail,
· Pond with various entertainments
(12 km, St Evroult-Notre-Dame-du-Bois)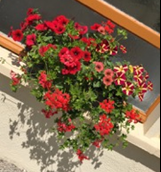 Market
Every Saturday afternoon, sale of farm produce
Tourist office of Gacé and its area
Place of the castle – 61230 Gacé                                                      
02.33.35.50.24